BRANDET BREITHORN
Breithorn Watches er en dansk virksomhed hvis passion er eksklusive schweiziske ure. Med tæt
is a Danish company whose great passion is exclusive Swiss watches. With close relationships to the Breithorn mountain, as well as a close relationship with a well-established family-owned watch manufacturer in the city of Soluthurn in Switzerland, Breithorn Watches is established in 2020. Prior to the launch, there is a long and thorough work to design and develop the right luxury watches, all are Swiss Made.
Breithorn watches made as a tribute to the popular mountain Breithorn which is a mountain range in the Pennine Alps with its highest peak (4164m) located on the border between Switzerland and Italy. It is located on the Alps main chain, about halfway between Matterhorn and Monte Rosa and east of Theodul Pass.
Breithorn Watches produces Swiss-Made quality from rugged diving watches to sports watches and elegant watches all at affordable prices.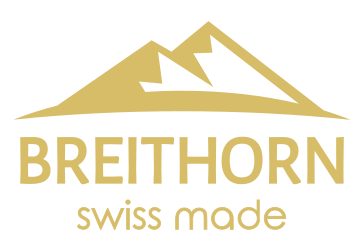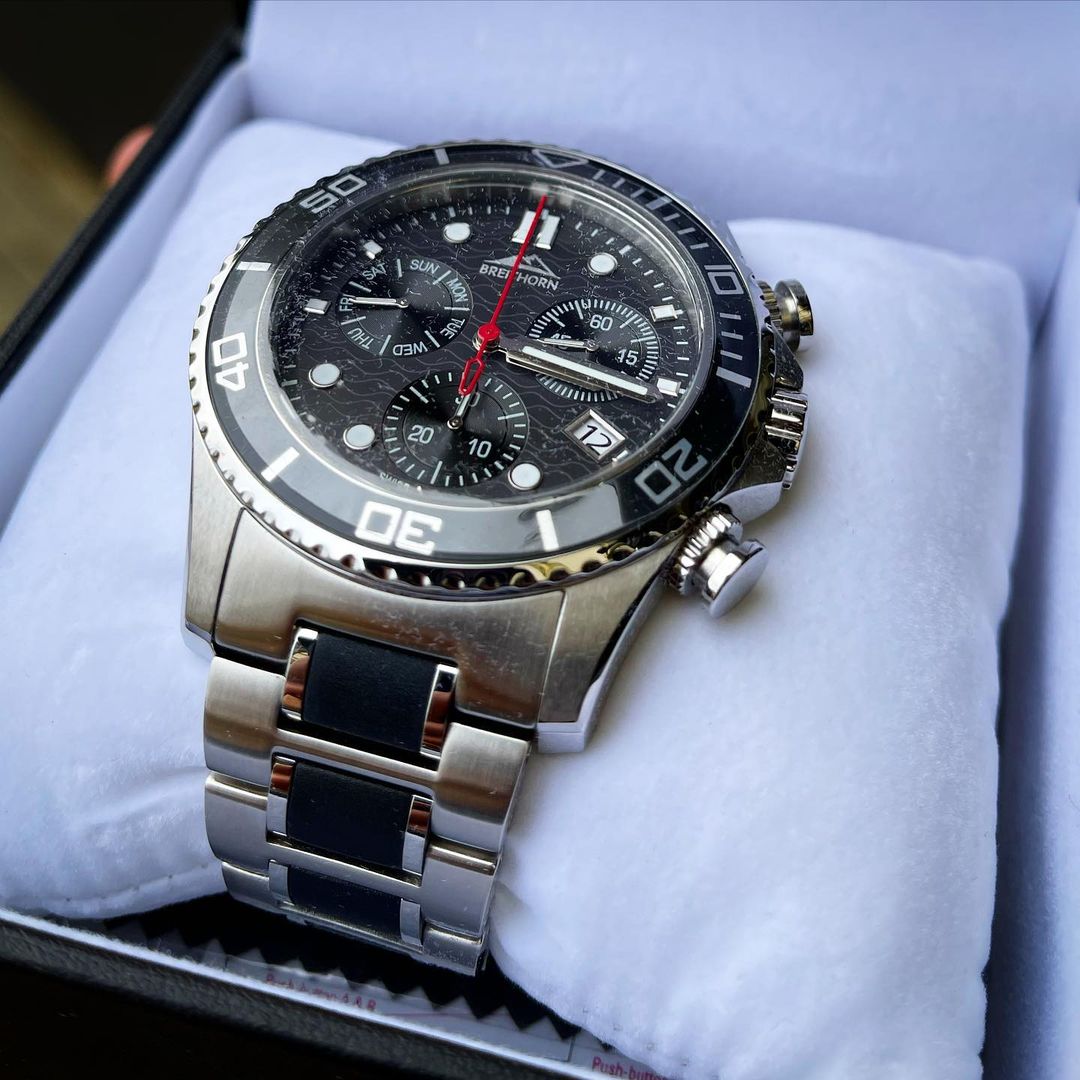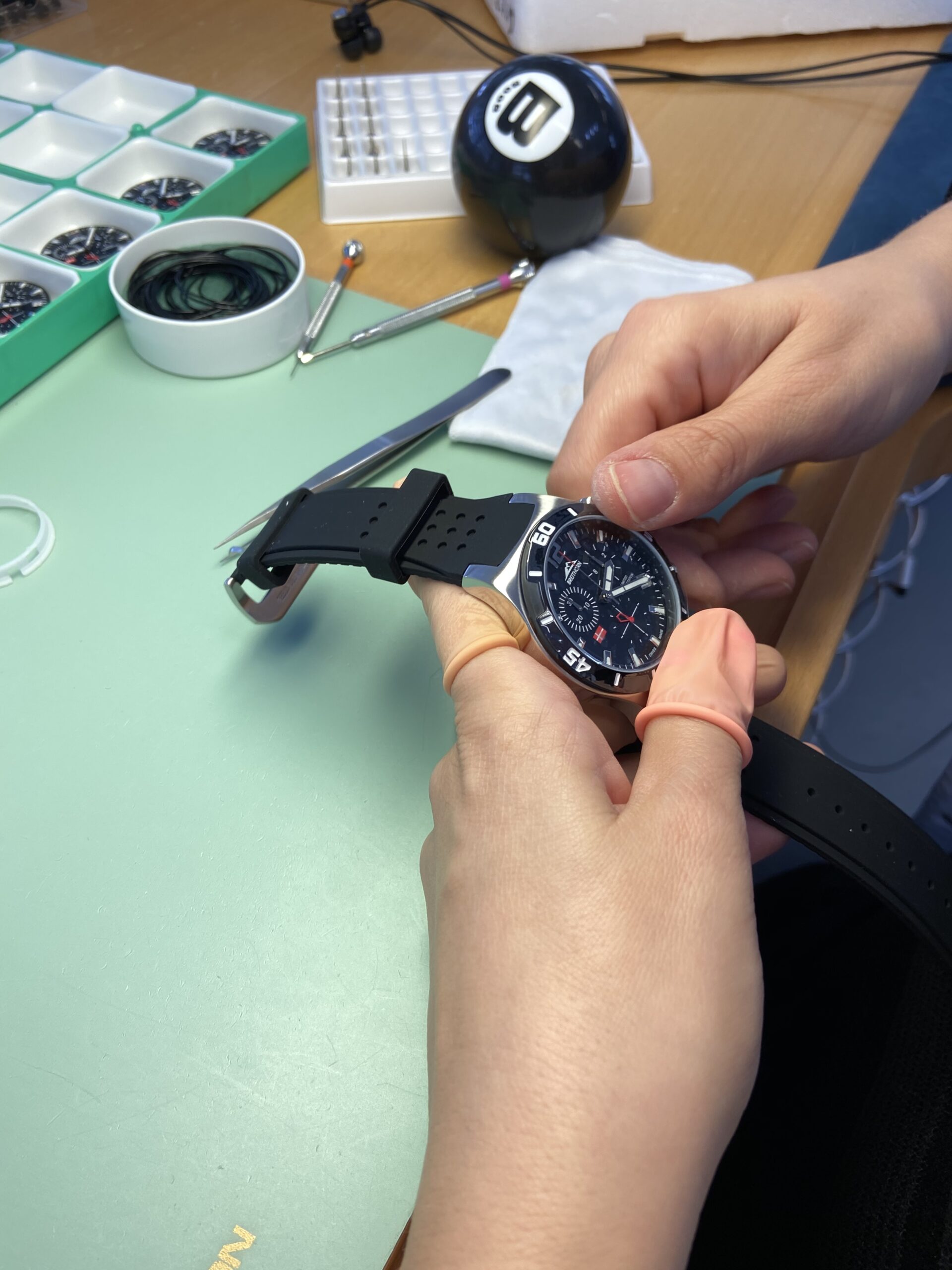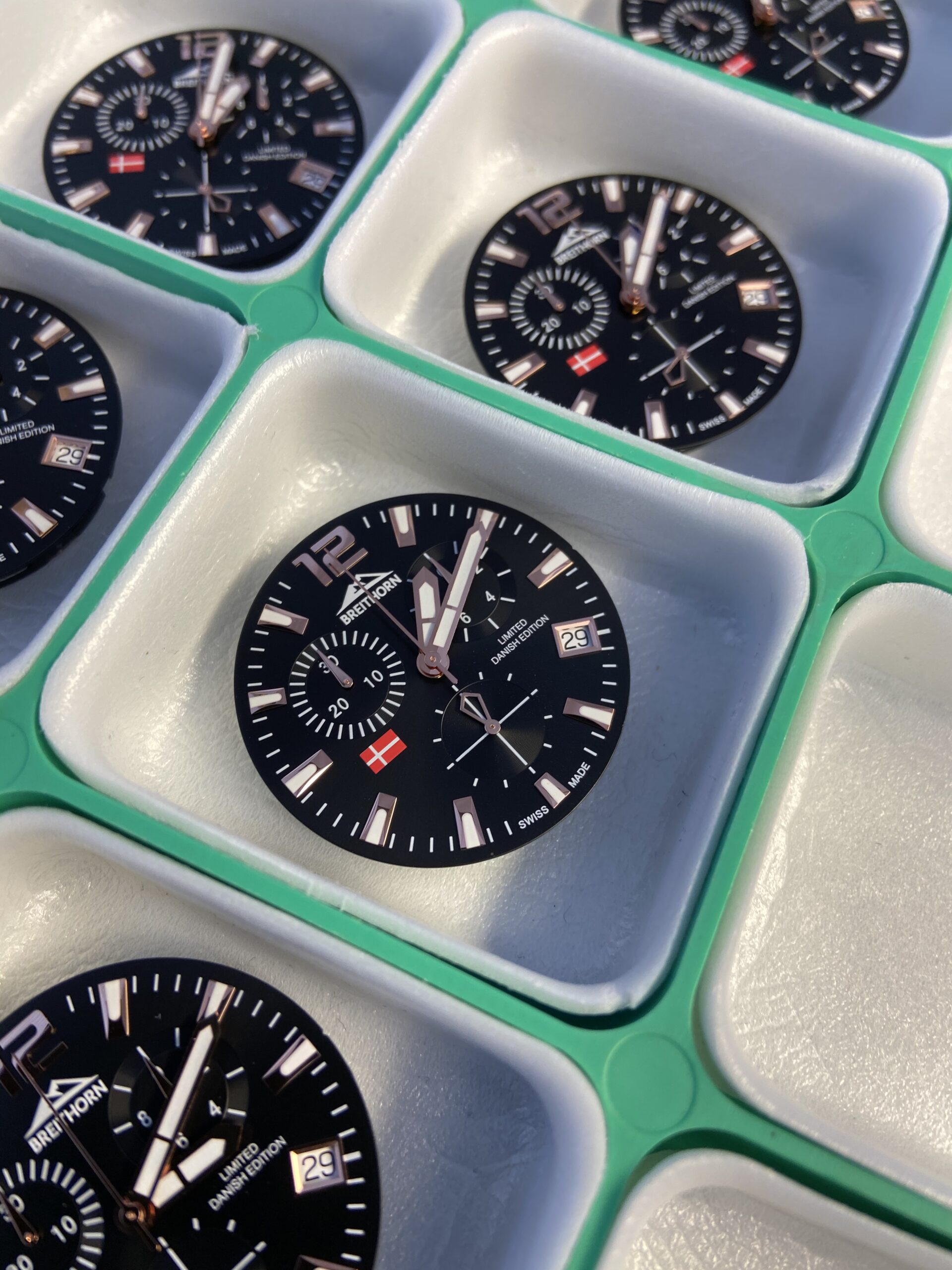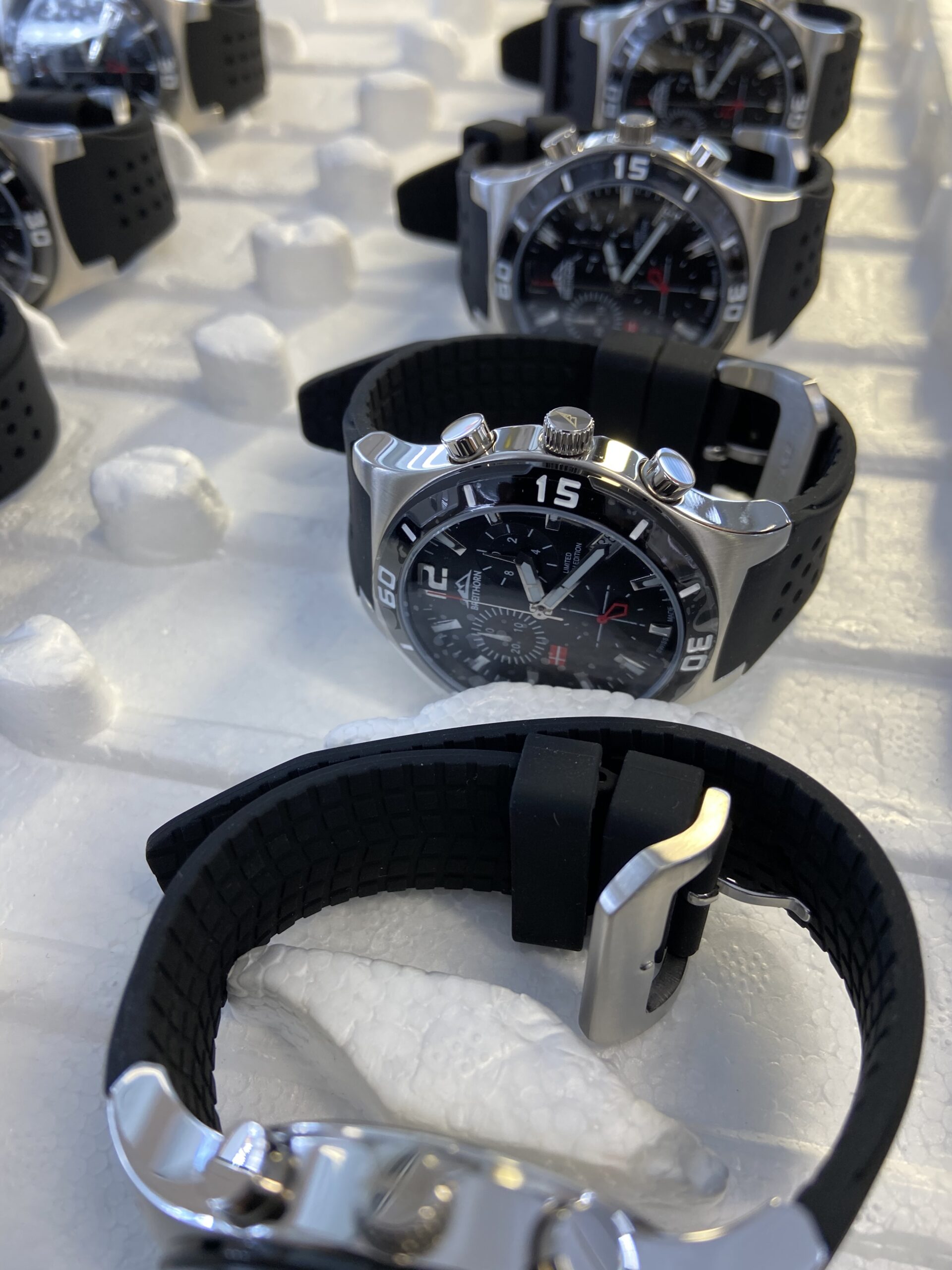 URENE
Alle urene fra Breithorn Watches er schweizisk producerede, og med schweizisk urværk. Stemplet "swiss-made" garanterer det kendte schweiziske
All Watches from Breithorn are Swiss-Made. The swiss-made stamp is a guarantee of the exclusive swiss design and high quality. The watches are water-resistance from 50m up to 500m. All Breithorn watches are equipped with movements of the renowned Swiss movement producer ETA, Ronda and Sellita. The watches are water-resistance from 50m up to 500m.
Breithorn Watches are crafted from the finest raw materials and assembled with scrupulous attention to detail. Every component is designed, developed and produced in Switzerland to the most exacting standards.
WHY CHOOSE A BREITHORN WATCH
Breithorn Watches are made from the finest raw materials and are assembled with careful attention to detail. Each component is designed, developed and manufactured in Switzerland to the most exacting standards.
FROM DESIGN TO PRODUCTION
From the first design of a watch to the finished product, all production steps are executed and monitored at our headquarters in the beautiful town of Solothurn.
In the spirit of the Swiss watchmaking tradition, we commit ourselves to manufacturing all of our watches according to the official Swiss Made regulations – a label which stands for high quality craftsmanship, technical know-how, innovation and competence, as well as aesthetic values. In so doing, we not only strive to uphold the unrivalled reputation of Swiss Made watches but also aim at providing the consumer with the best choice of a high quality timepiece.
IN-HOUSE PRODUCTION
It takes many different production steps, until a Breithorn watch makes its way into the world as a functional chronometer of time. From the selection of the necessary components to the printing of the dial, the actual work of assembly, engraving of the case back, quality inspection and finally packaging, handwork is at the core of each working step. We are convinced that the high quality standards we set for our products can only be achieved by working with the traditional manual skills of the watchmaking trade, exclusively integrating today's specialised, modern working tools in order to support our watchmakers in their quest for highest precision. Furthermore, an inspection of quality accompanies each working step.
All Breithorn watches are subject to a thorough check of functioning and waterproofness, as well as an intensive visual check.
By working in this manner, we guarantee the «Swiss Made» quality of all our timepieces, which accurately comply with the official regulations set by the Swiss Federal Council. To ensure the quality and accuracy of our timepieces only high quality movements of the Swiss manufacturers ETA and Ronda are used.